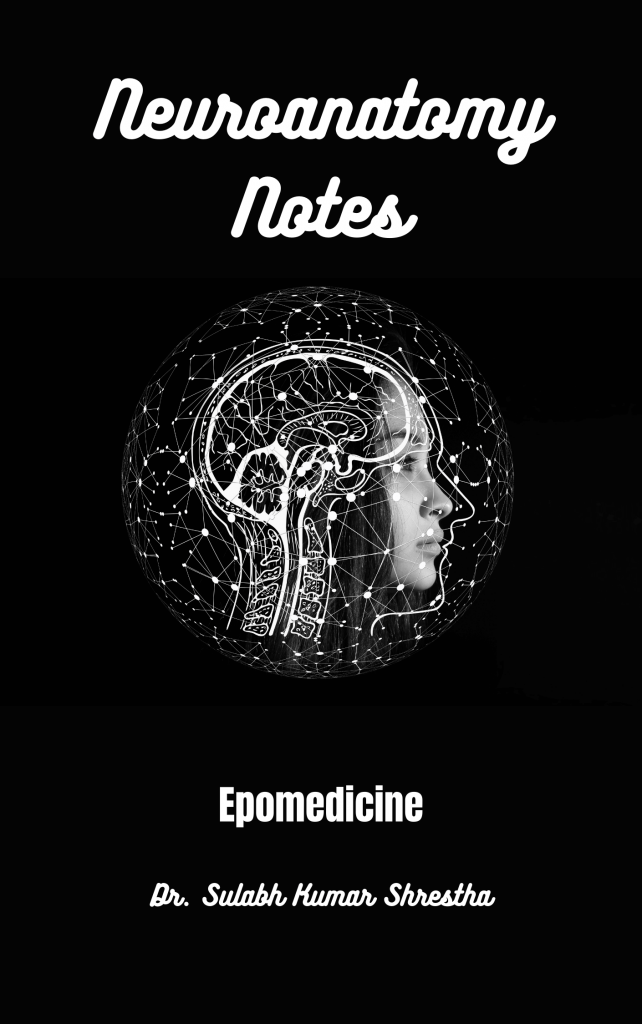 This is a compilation of high yield topics on neuroanatomy with visual mnemonics and illustrations targeted for undergraduate medical students who find difficulty in conceptualizing the nervous system.
Author: Dr. Sulabh Kumar Shrestha
Key features:
Covers clinically and academically important topics
Schematic diagrams
Visual mnemonics
Useful for medical students, PG and USMLE aspirants
Chapters:
How to draw mid-brain cross-section?
How to draw pons cross-section?
How to draw medulla cross-section?
Spinal cord cross-section and tracts simplified
Vertebro-basilar arterial systems and syndromes
Circle of willis – mnemonics and drawing
Circle of willis and blood supply of forebrain
Dural reflections and venous sinuses
Microanatomy of cerebral cortex
Brodmann areas and lesions
Thalamic connections
Nuclei of hypothalamus
Internal capsule
Simplified basal ganglia
CSF circulation
Trigeminal nerve
Facial nerve
Auditory pathway and Vestibular pathway
10 retinal layers
Visual pathway
Horizontal conjugate gaze pathway
Limbic system
Brown-sequard syndrome – Anatomical basis
Lateral medullary syndrome (Wallenberg syndrome) – Anatomical basis
Medial medullary syndrome (Djerine syndrome) – Anatomical basis
Brachial plexus
Lumbar plexus

He is the section editor of Orthopedics in Epomedicine. He searches for and share simpler ways to make complicated medical topics simple. He also loves writing poetry, listening and playing music.