The cross-section of midbrain can be compared to the "upside down striped face of a red-eyed demon".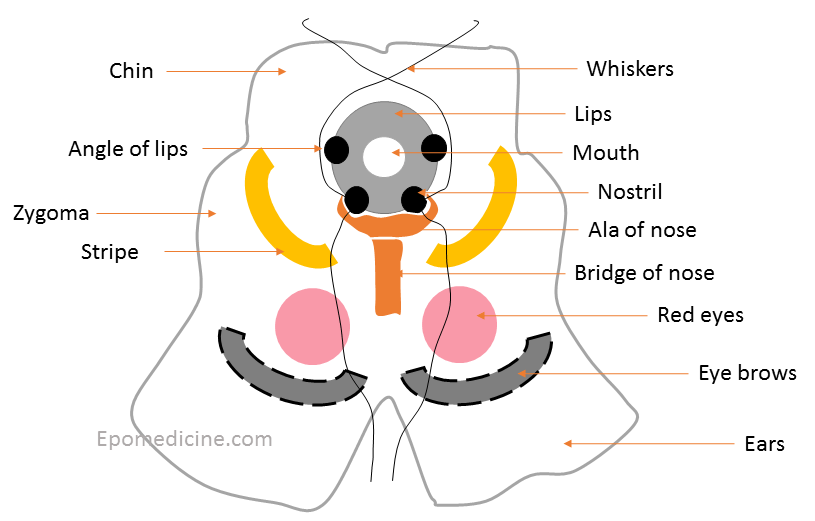 Using this analogy of a demon face, lets assign the structures found on the cross-section of midbrain:
Ear = Crus cerebri

Medial – frontopontine fibers
Middle – corticonuclear and corticospinal tract
Lateral – temporopontine fibers

Eye brows = Substantia nigra
Red eyes = Red nucleus
Bridge of nose = Raphe nucleus
Ala of nose = Median longitudinal fasciculus (MLF)
Nostrils = Cranial nerve nucleus

CN III in superior section
CN IV in inferior section

Whiskers = Cranial nerves

CN III – towards head
CN IV – towards chin

Stripe = Lemniscus

Towards head – Medial lemniscus
Middle – Spinal lemniscus (Spinothalamic tract)
Towards chin – Lateral lemniscus

Zygoma = Medial geniculate body
Mouth = Cerebral Aqueduct
Lips = Peri-aqueductal grey
Angle of mouth = Mesencephalic trigeminal nucleus
Chin = Colliculus

Superior colliculus in superior section
Inferior colliculus in inferior section
Now, lets label them: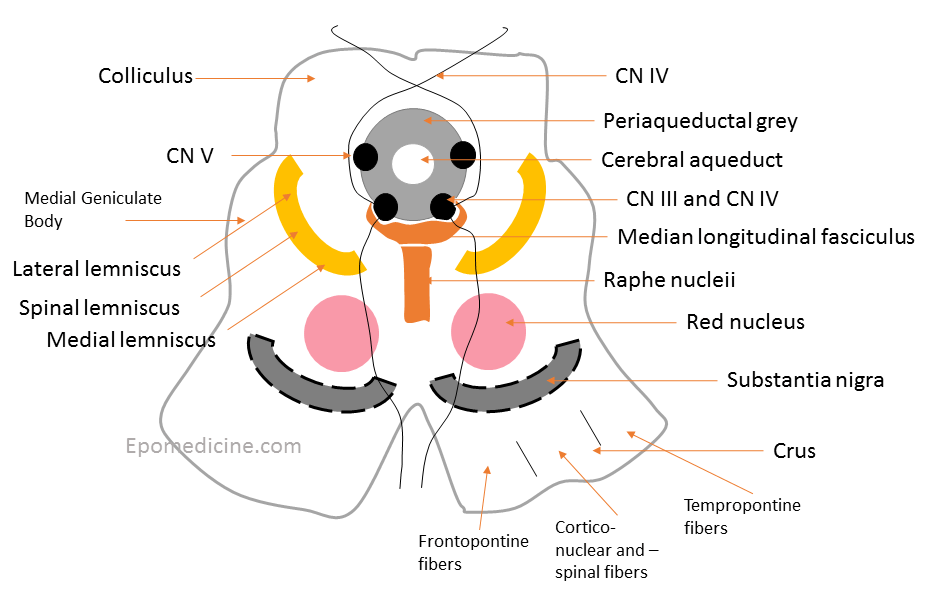 Another important mnemonic that everyone must remember is that:
Motor tracts are towards Midline
Sensory tracts are towards Side

He is the section editor of Orthopedics in Epomedicine. He searches for and share simpler ways to make complicated medical topics simple. He also loves writing poetry, listening and playing music.