In a very short notice to be prepared, we left home for the residential pre-deployment training on January, 2018. In the freezing cold of the winter, we started our day in the early morning with P.T (Physical Training). We attended various sessions, which made us familiar on the topics of Core Pre-deployment Training Materials (CPTM) including language classes and firearm training. CPTM represent the essential knowledge required by all peacekeeping personnel to function effectively in a UN peacekeeping operation. As a medical officer and medical personnel, we also conducted clinical examination and ran some lab test and X-rays as specified by United Nations (UN) to rule out any disqualifying conditions and prepared the MS-2 (entry medical examination) forms for all the trainees. All of them including ourselves were immunized with the vaccines like yellow fever, oral cholera, etc. as per their guidelines.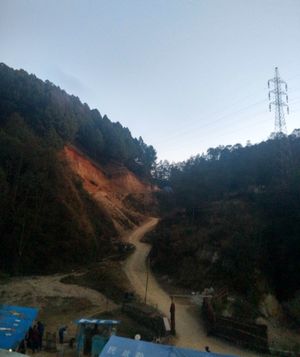 Uncertainty is a component of all peacekeeping missions. This uncertainty hit us hard in the predeployment phase itself. When we were all prepared to end the training, we had to spend one month or more in the training center performing boot camp chores. Finally in March, we passed the FPAT (Formed Police Assessmnet Team) examination which included:
CLA (Combined Language Assessment) – as a command staff, we had to display proficiency in English and few of them had to show the same in French as well.
Basic computer skills
Firing assessment – as a command staff, we had to disassemble and assemble the pistol within 5 minutes, and shoot 5 rounds each at the 45cm X 45 cm target from 5 meters and 7 meters, with atleast 9 out of 10 hitting the target.
Rescue skills in the demonstrations.
We boarded on the Chartered flight on the night in the 2nd of April, and reached the mission area (Haiti) the next night. We stayed in the transit camp in Port-au-prince as it was a time for the troop rotation. It was non less than a festival for the returning troops while the new contingent had a long way to go with minds preoccupied with the experiences, stories, advices and warnings shared by the previous contingent within a night. It was already time we had to start adjusting ourselves far from home and family. The very next day, we received our ID cards, bid farewell to our friends returning home and some of us stayed for the induction training for a few more days before reaching our duty station in Cap-haitien. The induction training was arranged in the Sonapi camp of India FPU-1.
"Don't joke with Mack (truck)".

This is what one of the instructors advised during induction training. Road traffic accidents were very common in Haiti.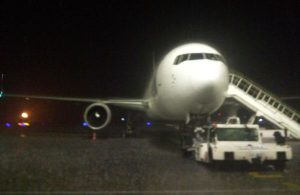 Our base was in Quartier-morin, Cap-haitien. There was a well set-up level 1 hospital in the camp which was intended only to provide immediate life-saving and resuscitation capabilities along with routine clinical care. It was not meant to run even basic lab tests and X-rays. Having had worked only in the tertiary level hospitals and under the guidance of specialized seniors in the past, I knew from the very beginning that this was going to be a different experience for me. Our decisions would often solely be based upon the clinical judgements. There were no well-equipped hospitals nearby, the UN clinic and other level 2 hospitals were atleast 6-8 hours away by road and 1 hour by helicopter. We had UN clinic on our back, but we tried our best to make a provisional diagnosis and rule out other possible differentials. I was frequently googling and reading about the presentation of the patients. Level 3 hospital facilities were available only in the neighboring countries (Dominican republic). This situation was pretty much like working in a very rural setup. Another contrasting experience was the medico-administrative duties that I had to carry as a medical officer in the Level-1 hospital besides daily clinical duties. Assigning duties to the other medical staffs, signing on the official documents, writing e-mails regarding the patients – these all were a new experience.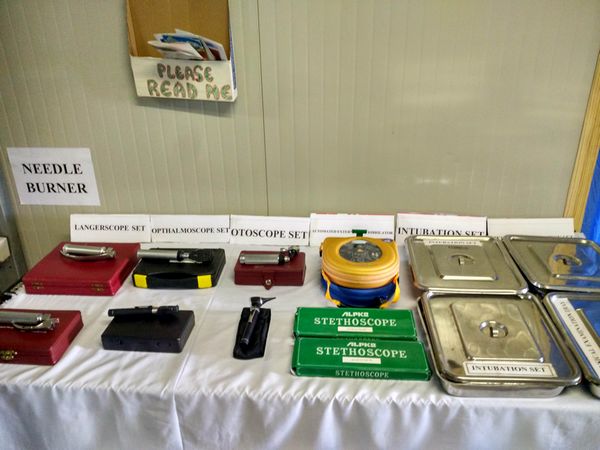 Fortunately, we managed to complete our mission, without any casualties and/or medical repatriation. There were few situations which required special medical attention. There were cases of surgical abdomen, one with the acute appendicitis and two with the acute cholecystitis which required MEDEVAC (medical evacuation) to level II or level III hospital. In such cases, a MEDEVAC request form must be prepared urgently and sent to the UN clinic while a NOTICAs (a system of notifying serious illness and casualties upto the UN headquarters) to the police co-ordination office. While accompanying these patients, I got an opportunity to observe the level-2 medical facilities in the mission area which were good enough but had a common problem. Emergency room was almost always overly-crowded with patients (mostly road traffic accidents), many patients were seen receiving treatment in the chairs and it would be really hard to find a bed for the patient. I remember the first medevac where I accompanied a patient to the mireballais hospital alone. Everything was completely new and I don't know how I managed without any idea on Haitian creole or French language and Haitian goudes. I also remember a case of prolonged fever, headache and diarrhea with ongoing treatment who required some changes in antibiotics and finally responded well when treated in the line of enteric fever. The staffs in the UN clinic including CMO and nurses were very supportive and easy to communicate with which eased our job during the difficult times.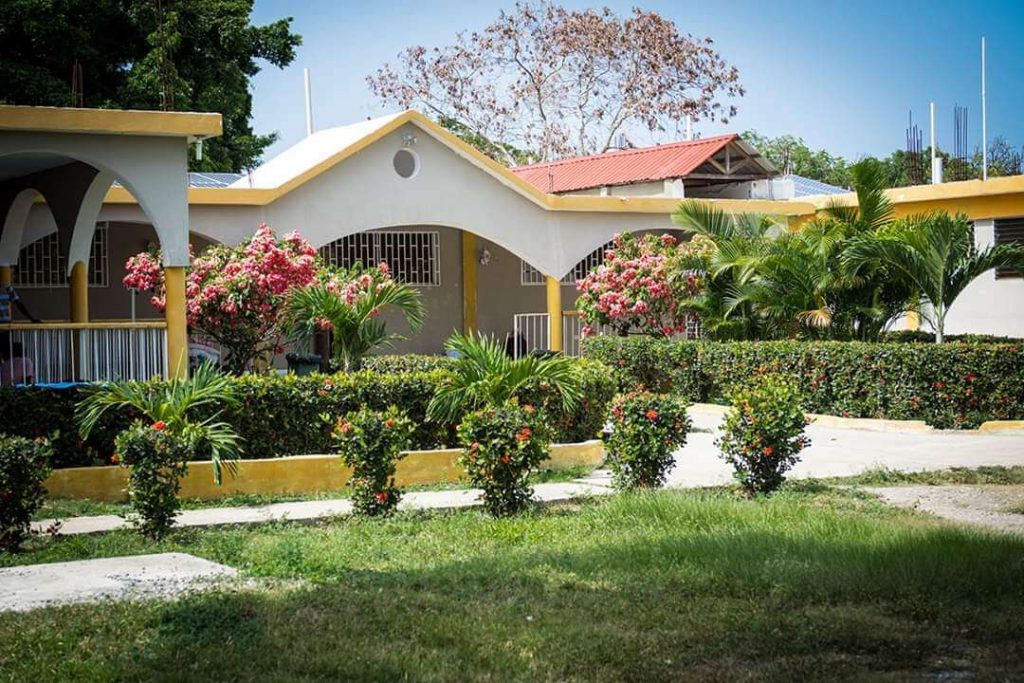 And not to forget, few of the friends in Hopital convention baptiste d'haiti (HCBH) who were available for us anytime in our need. We could run some lab tests and X-rays there. They helped us a lot though we could be of very little help to them. Pro-imam center was the only place where we could order ultrasonography.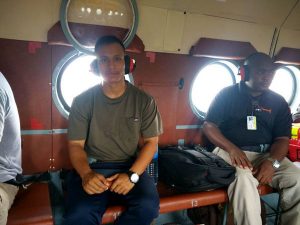 Besides, in the other day to day hospital hours, entities we commonly encountered and managed were the cases of upper respiratory tract infection, acute gastroenteritis, sports injuries, work-related injuries, acid-peptic disease, dermatophytosis, eczema, tension-headache, back-pain, cervicitis, urinary tract infections, etc. and few of scabies, pericoronitis, hypertension and diabetes. We also treated IPOs (Individual Police Officers) whenever they came to us with their problems. Cumulative stress from monotonous environment and hidden medical histories could be accountable for few of their problems. The closed camp somewhat approached the Big boss or Big brother situation. There were many ups and downs, internal and external conflicts between people which unmasked in different forms during the stay. Either resolved or unresolved, they were all left behind when we returned.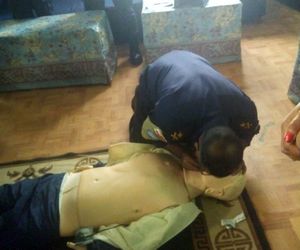 Some activities were carried out weekly like blood pressure and weight measurements, distribution of malaria prophylaxis tablets, and spraying of anti-malarial insecticides around the fence. We distributed chloroquine tablets as the prophylaxis for malaria, but in the beginning the compliance with many was doubtful and the reason was a common misbelief they had that the chloroquine caused erectile dysfunction. With repeated briefings and explanations, this improved to some extent.
Once, a violent protest struck injuring several protesters as well as the local police officers. There was no concept of Police Hospital there and this had created a problem as the injured protester and cops had to go to the same hospital. That didn't seem feasible for that day, so we provided the injured police with basic first aid treatment.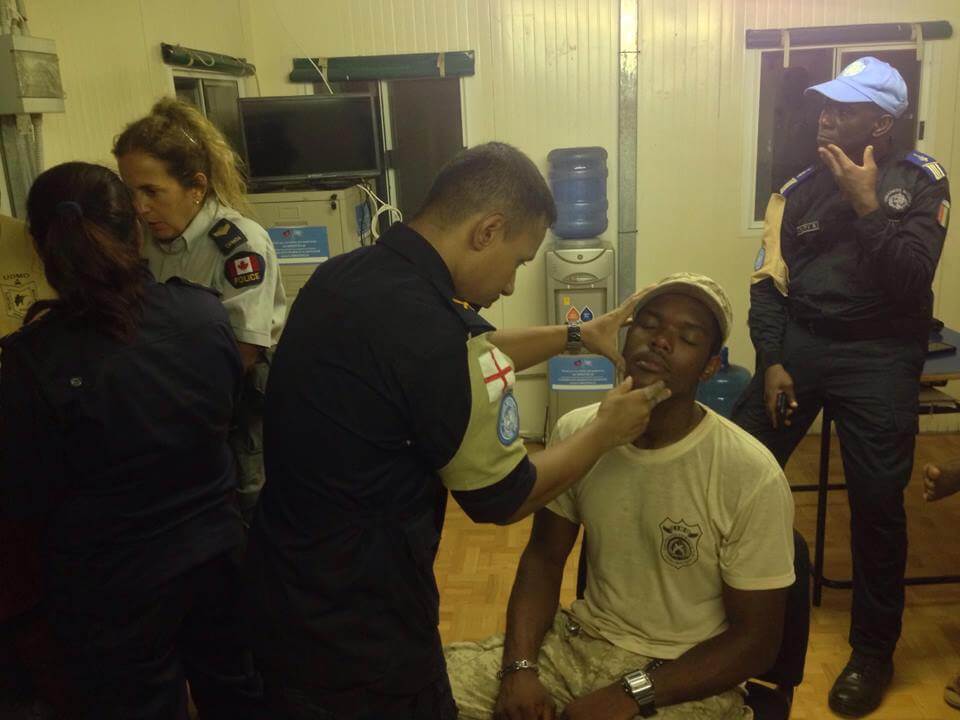 Notably, we assessed the pretest knowledge of the soldiers on basic first aid and provided them with necessary first aid knowledge to these first responders. Later, we also conducted a Basic life Support (BLS) session to them by burrowing manikins from the UN clinic.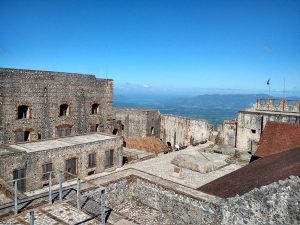 We received our UN medals on the 14th March in the medal parade cermony. The end of mission date was on the 4th of April, 2019 but the climate of uncertainty was there as always. By March, I was already counting the days to return home. With the rumors of possible extension of 6 more months, some were happy and some were anxious. We couldn't return on our End Of Mission (EOM) date but fortunately, our return dates arrived for the 1st of May, of which I was skeptical about until the final 3 or 4 days. And most fortunate was to not get stuck in the rear party which I never wished for. However, the time near the end of mission brought unexplainable mixed feelings – happiness and sadness at the same time.
Playing indoor games like ludo and cards, doing sports like football and table tennis, watching movies and listening songs, participating in social gatherings, going for short vacations, etc. were our stress busters. The place that we were located at had some amazing places to roam and spend vacation – forts, sea and beaches. Another thing that kept us going was the prestige (liquor). We shared some sweaty and squeaky time at the gym with Turkish and Pakistani UNPOL friends.
Some of the beautiful places, you should check out when you're in Cap-haitien:

1. Labadee beach
2. Citadelle
3. Cathedral Notre Dam
4. Lakay restaurant
5. Paradise island
6. Vertieres park
7. Sans-souci palace
8. Courmier beach

And some of the places in Dominican republic that I remember are:

1. Saona island
2. Boca-chica beach
3. Three eye national park
4. Hamaca disco
5. National aquarium
I had designed an infographic as an assessment for the online course – United Nations and Social Media.
I had also written a poem highlighting the contribution of female nurses in peacekeeping mission for the competition organized by MINUJUSTH Women's network on the occasion of International Women's Day.
A Lady With Insignia and the Lamp
I also got an opportunity to learn few basics of French through online classes via UN Inspira (Online learning platform) where the instructors frequently assessed our writing and speaking skills.
Je m'appelle Sulabh Shrestha. Je suis vingt-sept ans. Je viens de Kathmandu. Je suis médecin.

These sessions were really helpful.
There was a song some of us looped during the final days – "Coming Home" by Skylar Grey. This song will definitely resonate with many peacekeepers waiting to return their home.
And this time, it was not just the end of mission for us but also the repatriation of the contingent as well. The month of April was very much bustling with ceremonies and ongoing repatriation process. In the process, non-operational equipments were seperated to be disposed, some medicines were donated to the Indian FPU and others were packed to be shipped back to the country.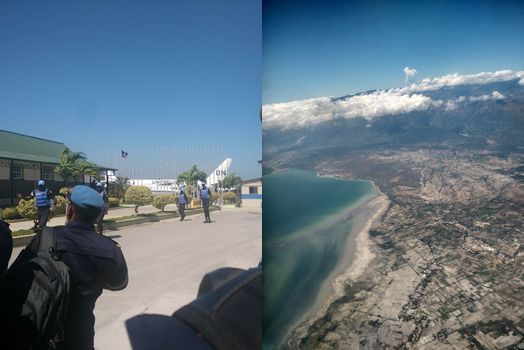 Finally, we boarded a chartered flight on the first of May to return home.
The United Nations Mission for Justice Support in Haiti (MINUJUSTH) completed its mandate on 15 October 2019, putting an end to 15 consecutive years of peacekeeping operations in the country.

He is the section editor of Orthopedics in Epomedicine. He searches for and share simpler ways to make complicated medical topics simple. He also loves writing poetry, listening and playing music.