Motor march phenomenon is a sign of reinnervation like Hoffman-Tinel's sign which has been discussed earlier.
Observed in:
Axonotmesis
Repaired Neurotmesis
Not observed in: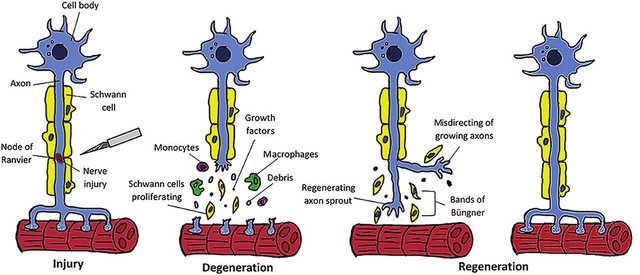 Motor march phenomenon: As the re-innervation of injured nerve proceeds, the muscles nearest to the site of injury recovers first followed by distal ones sequentially (proximal to distal). The commonest example of this phenomenon is the radial nerve injury in radial groove in shaft of humerus fractures. The first muscle that would recover is the brachioradialis followed by Extensor carpi radialis longus (ECRL) and further distally sequentially.