If you live in the US, you will know how critical it is to have the right health insurance. Today, many Americans still face the risk of bankruptcy due to a lack of healthcare. Still more of us are also at risk financially because of insufficient coverage. Choosing which provider and plan you will use in regards to healthcare insurance is therefore something you should take very seriously. Here are 8 handy tips to help you with this.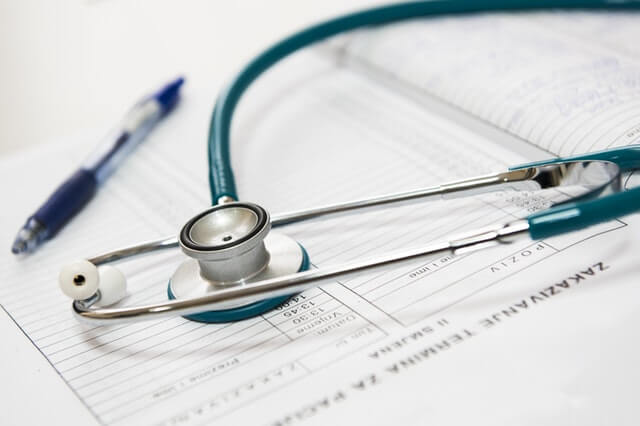 Find Out the Best Way to Purchase Your Plan
The first thing you need to do when choosing your healthcare plan is determine how you will go about purchasing it. In the US, as well as most places with private healthcare, this is usually done through your employer. If you can get coverage through your work, this is probably your best choice. This is both because employers pay a portion of your premiums and because these plans are broadly cheaper, overall. Alternately, you can purchase a plan through a government health insurance marketplace.
Inform Yourself of the Types of Plan
Another component of health insurance that is critical to understand is the different types of insurance available. There are many types, each with slightly varying strengths and weaknesses. However, the 4 most common ones are health maintenance organizations (HMOs), preferred provider organizations (PPOs), exclusive provider organizations (EPOs), and point of service (POS) plans. HMOs, for example, are usually good value for money, since they negotiate with specific doctors and hospitals, but this can restrict your choices of healthcare provider. Meanwhile, PPOs offer slightly more flexibility, as they allow you to go outside of their healthcare network, for a small additional fee. However, their premiums are also more expensive. Research the subject and see which type is right for you.
Check What Health Areas are Covered
Plan types and insurance providers can also differ substantially in what aspects of healthcare they cover. Visits to specialist physicians, such as radiologists, dermatologists, and optometrists may be included by a provider as standard. However, some types of insurance, such as POS plans, may require a referral from your primary physician to cover a visit. As a result, if they decline to give you a referral, you may be forced to pay for a visit out of pocket. If you think you may need access to specialist healthcare, you may therefore want to take this into account.
Consider the Provider's Healthcare Network
As alluded to earlier, one of the main ways insurers differ in the coverage they offer is what hospitals, physicians, and other healthcare providers are included in their network. Failing to account for this can result in you needing to travel a significant distance just to visit a physician or hospital covered by your insurer. If you already have a doctor you wish to continue using, you may thus want to see which insurance networks they are a part of. Alternately, if you don't have a preferred physician, you could check what network the best reviewed healthcare providers in your area are affiliated with. For example, if you live in the Oklahoma area, you could check the insurance networks of the best hospital in OKC. 
Consider Pricing
Financial difficulties are more often than not the reason why people forego purchasing healthcare insurance. Yet, the potential financial repercussions of requiring healthcare without insurance can be even more catastrophic. If money is currently tight, you should then seriously consider looking for a cheaper plan, rather than not purchasing it altogether. HMOs are usually the least expensive type of coverage, and the cost of a HMO's annual premium will likely be far less than paying for any treatment without insurance. A general rule to follow is to pay for the most comprehensive cover you can reasonably afford. Some insurers will also offer reduced rates if you prove you are living a healthy lifestyle, for example, if you exercise regularly, or are a non-smoker.
Think about Mental Health
An aspect of health that is often not included as standard with health insurance is mental healthcare. However, as the subject has slowly become destigmatized, more and more people are considering it as important as their physical health. You may then seriously consider paying a more expensive premium for mental health coverage. Like with other aspects of healthcare, providers vary on the scope of this coverage, and this variation is usually determined by the price you pay. Some plans will insure regular treatment and prescriptions for mental health, while others will only cover a mental health consultation.
Determine the Other Restrictions of Insurance Plans
Health insurers, as private companies, may also install other roadblocks to your claims, in the hopes of avoiding a payout. It is consequently critical that you fully understand all coverage restrictions, prior to purchasing your plan.
One particular limitation of insurance that can cause people problems is policies on pre-existing conditions. So as to protect themselves from individuals buying insurance on the discovery of chronic conditions, many insurers will exclude coverage on pre-existing conditions for a set period of time. In addition, some may refuse to ever pay for healthcare relating to them. If you or a relative suffers from a pre-existing condition, this is something you must pay close attention to. Elsewhere, insurers can restrict the number of days at a hospital they will cover, or the number of times you can visit your physician during the year.
Inquire about Gap Coverage
An unexpected part of your costs related to health insurance can be the deductible you have to pay upon receiving healthcare. This refers to the amount of money you will need to pay out of pocket for healthcare, before your insurer will pay. High deductible plans can often be appealing initially, since they have lower monthly premium costs. However, regular usage can end up becoming very costly, as even at the low end, the cost of a "high" deductible is around $1,300. If you have this plan and require regular healthcare, you might want to think about also purchasing gap health insurance, which covers the cost of your deductible.