It can be easy to forget about the health of your teeth until something goes wrong and you're in excruciating pain. The easiest way to avoid this is brushing twice a day and having regular checkups with your dentist. Therefore, it's vital to be enrolled with a dentist that you trust and like. To find one who fits the bill, you should consider a few things so that you know you're getting the best care possible.
Ask Around
Asking family and friends for recommendations is an excellent place to start searching for a new dental practice. Doing this allows you to speak with people whose opinions you trust and feel comfortable asking questions. You'll often find one or two names keep cropping up in these circumstances, which gives you a good starting place for which dental practices to approach. Asking for recommendations is also a good way of weeding out practices with poor reputations.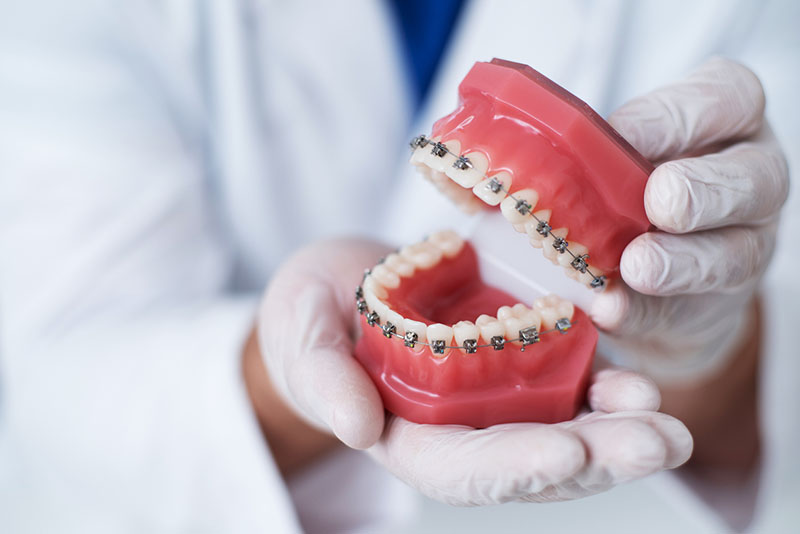 They Need to Fit Your Life
Apart from emergencies, your life will be easier if you can access your dentist for routine appointments from a location close to where you are during the day. Convenience doesn't have to mean closest to home; it can also be near your workplace or school. For example, a dentist in Sandy, Utah, is ideally placed for people who work or live in that area. So be sure to look in various areas where you spend a reasonable amount of time.
Remember to also look at opening hours as not all dentist's offices keep the same hours. If you have a long commute, you wouldn't want to choose a dentist near your job, who is only open on your days off. Some dentists will work longer hours, allowing early and late appointments, but work a shorter week. Be sure to pay attention to opening hours when considering an office, so you can decide if they'll fit in with your schedule.
Think About Your Dental Needs
When you begin searching for a new dentist, think about what you need from them. If you're looking for someone to see your whole family, then you want to search for a family dentist. But if you're looking to have extensive cosmetic work done, you would be better off looking for a specialist cosmetic dentist. Doing so is going to ensure the best results for you and potentially save you time and money.
Similarly, while your insurance plan may stipulate that you sign on with an ADA-registered dentist, they aren't the only option. There are several other dental organizations in America, with none of them being mandatory. Perhaps you would prefer a dentist registered with the American Academy of Pediatric Dentistry for your child. Again, look at what is available and consider who is going to fit your needs best.
Can They Cater to Special Needs?
A visit to the dentist isn't a straightforward experience for everyone. If this is the case for you or a family member, you'll want to find a dentist who can cater to your needs. Services provided can include providing a translator if you don't speak the same language (or, bonus, they do speak the same language!). Many people with sensory disorders find medical appointments difficult. A dentist who specializes in treating such patients can make a world of difference to the patient and their family/carers.
If you are looking for a dentist who deals with additional needs patients, try asking in local support groups. People with similar issues or who support someone with them will usually happily share information that helps the community. Speaking directly to dental offices will also allow you to explain the circumstances and agree on an approach.
Insurance Doesn't Matter
With medical insurance an essential part of life, surprisingly, dental insurance is not a necessity. Dental insurance can end up costing you more money than you would pay without it. So, when you hunt for a new dental office, please don't sign up with one purely because your dental plan covers them. As with other products, freebies and cheap offers usually come with a hard sell to something expensive.
The reason for this is that insurance companies are looking to make a profit, and insurance isn't designed for small things. You wouldn't claim for a broken vase that cost $50 on your personal property insurance. So, to cover the cost of a free checkup, the insurance company will compel the dentist to find treatments for which to charge. That said, if you know you have a genuine costly treatment due, dental insurance could save you a lot of money. Do your research and decide if a dentist who takes insurance really is worth your while.
You Don't Have to Settle
You may try out a new dentist and find you feel uncomfortable with them for some reason. If this is the case, remember you're not obliged to continue seeing them. Sometimes what is common sense can be overridden when you feel anxious and put on the spot. Because of this, it's easy to find yourself agreeing to a treatment you don't want or need. If your first interactions with a dental practice make you feel uneasy, it's best to walk away and find someone who suits your needs.
Should you go to a new practice and suddenly you're being told you need a lot of expensive work done, go elsewhere for a second opinion. Especially if your previous dentist had never mentioned the need for all that work. Chances are costly dental work is recommended to you in search of profit rather than necessity. Getting a second opinion should give you a realistic idea of what treatments you genuinely need.
Whatever your reason for looking for a new dentist, you should find the right one with careful consideration and research. Be sure to consider the needs of your family, both medically and lifestyle-wise. Get recommendations for trusted people where possible. And importantly, trust your instinct; if something seems off, seek a second opinion and don't be scared to go elsewhere.