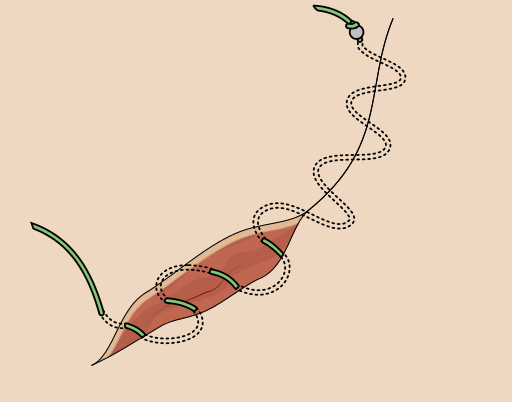 1. Start with a buried knot at distal apex of the wound.
2. Take a bite deep to the epidermis that should curve parallel to the skin surface and exit in the same plane approximately 5-10mm along the wound, taking care to stay at the same level.
3. Continue step 2 in serpentine fashion on opposing sides maintaining same depth and length until proximal apex of the wound is reached.
4. Once the apex is reached, a buried knot is secured using instrumented tied with a loop of suture or an 'Aberdeen knot'.