Major fat absorption takes place in upper small intestine (mainly jejunum and duodenum) except short chain fatty acids which is abosrbed in colon.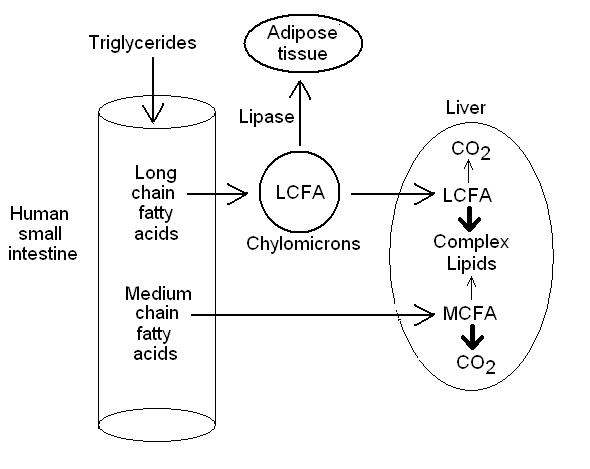 MCT (Medium-Chain Triglyceride) – 10 to 12 Carbons long
May Cross Through enterocytes and pass directly into the "Portal" circulation
LCT (Long-Chain Triglyceride) – > 12 Carbons long
Lymph Can Transport after micelles are made (does not pass directly into the "Portal" circulation; it must first be solubilized into a micelle and taken into the lymph. It enters the blood stream when the lymph system dumps it into the superior vena cava.
Only LCT will contain essential fatty acids.
SCF (Short Chain Fats) – < 10 Carbons long
Synthesized from Colonic Fiber by colonic bacteria. They serve as Special Colon Food.
60% are acetate, 25% are propionate and 15% are butyrate.
Normal fecal fat excretion is <6% per day. >7% fecal fat excretion per day is defined as steatorrhea.
Reference:
Aunt Cathy's Guide to: Fatty Acid Chain Length and GI Absorption Site Mnemonics