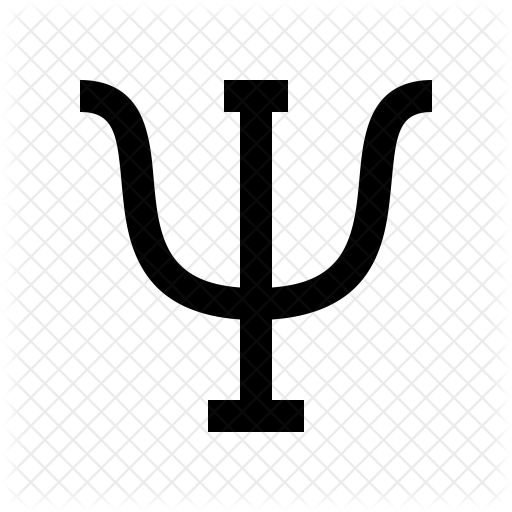 1. Speech: Ideas, thoughts, feelings expressed through language
2. Emotion: Complex phenomenon involving reactions in 3 different components:
Feeling experienced by subject (joy, sadness, anger)
Behavioral (expressive component)
Autonomic and endocrine component
3. Affect: Objective outward expression of the immediate cross-section emotion at a given time
4. Mood: Sustained pervasive feeling tone and colors the total experience of the person
5. Thought:
Goal-directed flow of ideas, symbols, and associations
Initiated by a problem or task
Leading toward a reality-oriented conclusion
Characterized by rational connection between successive ideas/thoughts
6. Delusion: False belief with following features:
Certainty: held with absolute conviction
Incorrigibility: not changeable bu counterargument or proof or contrary
Impossibility/falsity of content
Not consistent with patient's intelligence and cultural background
Have personal significance
7. Over-valued ideas: Strongly held, dominate live (and conversation) but are not always illogical or culturally inappropriate
8. Phobias: Exaggerated, irrational and persistent fears when exposed to specific stimuli which are unreasonable and interfering with normal function
9. Obsessions:
Recurrent and persistent thoughts, impulses, or images that are experienced as intrusive and inappropriate that cause marked anxiety or distress
Are not simply excessive worries about real life problems
Person attempts to ignore or suppress or to neutralize them with some other thought or action
Recognizes them as a product of his/her own mind (not imposed from without as insertion)
10. Compulsions:
Repetitive behaviors/mental acts that the person feels driven to perform in response to obsession, or according to rules that must be applied rigidly
Aimed at preventing/reducing distress or preventing some dreaded event or situation – but are not connected in a realistic way with what they are designed to neutralize or prevent
11. Circumstantiality: A disturbed pattern of speech or writing characterized by delay in getting to the point because of the interpolation of unnecessary details and irrelevant remarks (results from non-linear thought pattern)
12. Tangentiality: Speech is oblique, irrelevant and doesn't come back to original point
13. Flight of ideas: Quickly skipping from one idea to another where ideas are marginally connected
14. Perception: Process of being aware of a sensory experience and being able to recognize it by comparing it with previous experience
15. Hallucinations:
Perceptions arising within mind without any external stimulation of sense organs
As intrusive as obsessions but patient doesn't recognize them as arising from themselves
16. Illusions: Misinterpretation of existent external stimuli
17. Consciousness: Awareness of self and environment
18. Orientation: Awareness of one's position in time, place and person
19. Attention: Ability to focus on a particular stimulus
20. Concentration: Ability to sustain attention for a period of time
21. Memory: Process of acquisition (registration), retention (storage) and retrieval (reproduction) of information
22. Intelligence: Ability to thing logically, act rationally and deal effectively with environment
23. Insight: Patient's degree of awareness and understanding about being ill
24. Abstract thinking: Ability to –
Assume a mental set voluntarily
Shift voluntarily from one object of stimulation to another
Keep in mind simultaneously various aspects of situation
Grasp essentials of a "whole"
To break a whole into point
25. Judgement: Ability to assess a situation correctly and act appropriately within situation
26. Echolalia: Repetition by the patient of the interviewer's words/phrases
27. Echopraxia: Imitation by the patient of interviewer's movements
28. Stereotypy: Regular, repetitive, non-goal directed movement (purposeless)
29. Mannerisms: Abnormal, repetitive goal directed movement (of some functional significance)
30. Waxy flexibility: Patient's limb can be placed in awkward posture and remain fixed in position for long time despite asking to relax
31. Mitmachen: Patient's body can be placed in any posture; when relaxed, patient returns to resting position
32. Catalepsy: Motor symptom of schizophrenia same as waxy flexibility
33. Cataplexy: Symptom of narcolepsy in which there is sudden loss of muscle tone leading to collapse, occurs in emotional state
34. Automatic obedience: Patient does whatever the interviewer asks of him irrespective of consequences
35. Gegenhalten (Opposition): Patient opposes attempts at passive movement with force equal to that being applied
36. Mitgehen: An extreme form of mitmachen in which patient will move in any direction with very slight pressure
37. Negativism: Extreme form of gegenhalten – motiveless resistance to suggestion/attempts at movements
38. Ambivalence: Marked inability to decide for and against
39. Ambitendence: Patient begins to make a movement but before completing it, starts the opposite movement
40. Preservation: Senseless repetition of a previously requested movement, even after the stimulus is withdrawn
41. Neologisms: Patient uses words or phrases invented by himself. eg. headshoe for hat
42. Metonyms: Use of ordinary words in unusual ways – 'stand ins for other words' e.g. pen for written word, crown for royal person
43. Verbigeration: Disappearance of understandable speech which is replaced by mere utterance
44. Vorbeireden (talking past point): Patient seems always about to get near to the matter in hand but never quite reaches it
45. Loosening of association: Thought process with series of ideas without apparent logical connections
46. Depersonalization: A change in self awareness such that person feels unreal
47. Derealization: A change in self awareness such that the environment feel unreal
48. Euthymia: A normal mood state
49. Euphoria: Sustained and unwarranted cheerfulness
50. Dystonia: Maximal contraction of muscle group
51. Akathasia: Restlessness – usually lower limbs
52. Neuroleptic Malignant Syndrome (NMS): Life-threatening idiosyncratic reaction to neuroleptic medicactions due to massive dopamine blockade (hypodopaminergic state in hypothalamus) and characterized by FARM:
Fever
Autonomic dysfunction (Increased heart rate, labile BP, sweating)
Rigidity
Mental status altered (1st to occur – Loss of conscioussness, mutism, dysphagia)
53. Delusional misidentification syndrome:
Capgras:

replaced by identical or near identical imposter

Fregoli:

someone they know is in disguise and harming them
54. Electroconvulsive therapy (ECT): Induction of a GTCS (Generalized Clonic Tonic Seizure) using an electrical impulse through the brain while patient is under General Anesthesia or a muscle relaxant.
55. Deliberate Self Harm (DSH): Deliberate, non fatal act – physical, drug overdose/poisoning, done in knowledge that it was potentially harmful
56. Dissociation: Apparent dissociation between different mental activities
57. Conversion: Mental energy can be converted in certain physical symptoms
58. Hypochondriasis: Preoccupation with fear of having a serious disease which persists despite negative investigations