What investigations to order for synovial fluid sample?
Mnemonic: 5 Cs
Chemistry (pH, LDH, glucose, protein)
Cell counts
Cytology
Culture
Crystals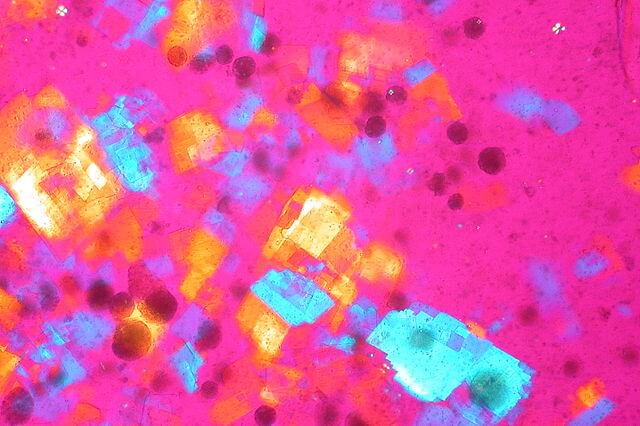 Interpretation of synovial fluid analysis
Gross
Normal
Non-inflammatory
Inflammatory
Septic
Crystal
Hemorrhagic
Volume (ml)
<3.5
>3.5
>3.5
>3.5
>3.5
>3.5
Viscosity
High
High
Low
Variable
Variable
Variable
Color
Colorless to straw
Straw to yellow
Yellow
Cloudy
Yellow-white
Cloudy
Yellow
Cloudy
Red
Xanthochromic
Routine lab
WBC
<200
200-2000
2000-75000
Often >100000
2000-75000
50-10000
PMN (%)
<25
<25
>50
>75
>50
<50
Crystals
Negative
Negative
Negative
Negative
Positive
Negative
Mucin clot
Firm
Firm
Friable
Friable
Friable
Glucose (AM fasting)
Nearly equal to blood
Nearly equal to blood
<50 mg% lower than blood
>50 mg% lower than blood
>50 mg% lower than blood
Nearly equal to blood
Examples
OA, Trauma, AVN, SLE
RA, Reiter's, SLE, Viral, Fungal, TB
Bacterial
Gout, Pseudogout
Trauma, fracture, ligament tear, hemophilia, charcot arthritis, PVN
OA – Osteoarthritis; AVN – Avascular necrosis; SLE – Systemic Lupus Erythematosus; RA – Rheumatoid Arthritis; TB – Tuberculosis; PVNS – Pigmented Villonodular Synovitis
Crystals in Gout and Pseudogout
Mnemonic: "P" for Pseudogout
Pseudogout:
Polarized microscopy
Positive birefrengence
Pyrophosphate crystals
Polygon (Rhomboid) shaped
Purple (blue) color
Gout:
Negative birefrengence
Needle shaped
Urate crystals
Yellow color
Mnemonic: Look for ABC (Alignment, Blue, Calcium) in crystal analysis. If the crystal aligned with the red-plate compensator is blue, it is calcium pyrophosphate dihydrate. Urate crystals are the opposite, being yellow when parallel to the compensator.
References:

1. Clinical Laboratory Medicine edited by Kenneth D. McClatchey

2. Rheumatology Secrets By Sterling G. West