Vancouver style or NLM style of referencing is commonly used in medicine to cite other's work in the text.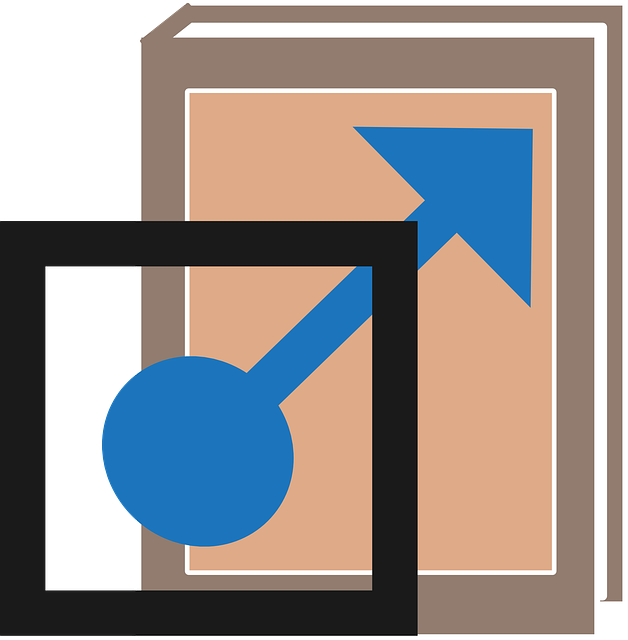 General Rules
1. Reference numbers: Indicate the reference using arabic numerals inside [square] or (curved brackets) or as superscripts – use the same style throughout your scientific writing. Reference numbers must be outside full-stops and commas but inside colons and semi-colons.
2. Reference list: Title the reference list in a new page as "References". Use the correct punctuation at correct place. Arrange the list in the order of citation and not in alphabetical order. Once a source has been cited, the same number is used in all subsequent references.
3. Author names:
Enter surname (last name), followed by not more than 2 initials.
When the person's name has more than one initial, they are written with no space in between.
Give all author's name in the order they appear in the original source, each separated by a comma and a space. Use "et al." after 6 authors if more than that.
Editors/Translators are listed in the same way as authors, and the abbreviation"editor" or "editors"/"translator" or "translators" is added.
If no author, authoring organisation, editor, reviser or translator is given, begin the reference with the title of the source.
4. Title and subtitle of work:
These are copied from the original and separated from each other by a colon.
Only the first word in the title and proper nouns (personal names, geographical titles) are written with a capital letter.
Article title in non-English language: Translate to english and place within sqaure brackets and mention the original language after pagination. e.g. Wilkniss SM, Hunter RH, Silverstein SM. [Multimodal treatment of aggression and violence in individuals with psychosis]. Sante Ment Que. 2004 Autumn;29(2):143-74. French.
5. Date format: Date appears in the format of YYYY Mon DD, i.e. year followed by 1st 3 letters of month and then the day.
6. Capitalization: Use capitalization only for the following –
Initials for surname and first and/or middle names
First word and proper nouns in the book or article title
Acronyms
All significant words in journal, newspaper and conference titles
City names and country names
Proper words and other significant words in publisher name
As it appears in the title of webpage, e.g. EpoMedicine
7. Titles of the journal:
Use abbreviated journal names as they appear in NLM catalog.

Type the full journal title in quotation marks into the Search box (e.g., "journal of the nepal medical association")
 From the results, select the title you want; the correct abbreviation to use is the NLM Title Abbreviation (e.g.,
JNMA J Nepal Med Assoc)

The journal title is not abbreviated if it is not on the list mentioned above.
8. Unknown publication place, date or publisher: If no place of publication can be found but can reasonably be inferred, place the city in square brackets. Eg. [Kansas]. If no publisher can be found, use [publisher unknown]. If no date of publication can be found, use the copyright date preceded with 'c' c2012. If no copyright date can be found, use [date unknown].
9. Numerical data on the journal:
Arabic numerals are used for information you can find in the original source or in a bibliographic data base, in the following order: year, volume, issue or number – no., part, supplement or suppl., page or pages (p. or pp.).
The number of the issue is written in round brackets, and it must be listed if the page numbering of each issue begins with 1. If it is not possible to recognize the number/issue (for example when the issues are bound together), this information may be
omitted.
The pages of the paper are stated from first to last, without repeating common parts.
10. Pagination: Use "p.[space]" for book and conference papers followed by page ranges and abbreviate it eliminating the preceeding common numbers. If a pagination is followed by a letter, do not eliminate preceeding common numbers. Include a letter (often S for Supplement or A for Appendix) when it precedes the page number. Examples:
111-116 becomes p. 111-6 for book and 111-6 for journal articles
111A-116A stays as p. 111A-116A
S111-S116 becomes p. S111-S6
If no page numbers are provided, you may provide the total number of paragraphs, or estimated number of printed pages or screens. Provide in square brackets, e.g. [2 paragraphs], [about 2p.], [about 2 screens].
11. Book:
The book edition (apart from the first) – The number is given with the abbreviation ed. The ordinal number of the volume (if it is published in several volumes) is preceded by the abbreviation vol.
The place of issue – The first city mentioned in the original is given, with etc. for the rest.
The publisher(s) should be copied from the original.
The year of publication is copied from the title page, and if the year of publication is not listed, we note the year of copyright © which is often listed on the back of the title page.
Book page numbers are only listed if part of the book is cited, and they are preceded by the abbreviation p. or pp.
A chapter in a book – First the authors and the title of the chapter are listed theninformation about the book. Before the name of the editor of the book comes the word "In:"
12. Online source and Digital Object Identifiers (DOI): If the source is online, use "Available from:" after pagination. If an article has a DOI, this should be included after the pagination.
Whichever available, use as – doi: doi number. PubMed PMID: numbers; PubMed Central PMCID: PMCnumbers.
The URL / Web address must be listed for web sources.
The date of use/access must be listed for web sources.
13. When using various media: Mention medium after title of the source as Title [Medium]. This [Medium] may be [Internet] or [CD-ROM] or [DVD] or [Slides], etc.
14. Editions: If there are editions, it appears after the title of the source in an abbreviated form. e.g. 2nd ed. Note its "ed." and not "Ed.".
15. For newspaper: Use abbreviations "Sect." for Section and "col." for column after the date.
16. Commonly used abbreviations:
c. = circa (about, approximately)
ch. = Chapter
ed. = edition
et al.. = and others
fig; figs = figure(s)
ill ills = illustrator(s)
p. = page(s)
para paras = paragraph(s)
pt pts = part(s)
rev = revised
suppl = Supplement
Standard citation examples
1. Journal articles:
Authors. Title of article. Abbreviated title of journal. Date;volume(issue):page number(s).

Note there is a semicolon after date and no space in date;volume(issue):pagination.
Petitti DB, Crooks VC, Buckwalter JG, Chiu V. Blood pressure levels before dementia. Arch Neurol. 2005 Jan;62(1):112-6.
2. Numbered/lettered table in a journal article:
Diaz-Cruz ES, Shapiro CL, Brueggemeier RW. Cyclooxygenase inhibitors suppress aromatase expression and activity in breast cancer cells. J Clin Endocrinol Metab. 2005 May;90(5):2563-70. Table 2, Aromatase activity and expression in cell lines; p. 2565.
3. Journal title that is still being published:
Advances in Applied Microbiology. San Diego: Academic Press. Vol. 1, 1959 –   .
4. Journal title that has ceased publication:
Clinics in Endocrinology and Metabolism. London: W.B. Saunders. Vol. 1, Mar 1972 – Vol. 15, No. 4, Nov 1986.
5. Book with initials for authors:
Author(s) or Editor(s). Book title. Edition. Publication city: Publisher; Published date or copyright date. Page p.

Pagination ends with total page number followed by a "space" and "p."
Copyright date startes with "c". e.g. c2010
Jenkins PF. Making sense of the chest x-ray: a hands-on guide. New York: Oxford University Press; 2005. 194 p.
6. Volume of a book without separate authors/editors:
Cicchetti D, Cohen DJ, editors. Developmental psychopathology. Vol. 1, Theory and methods. New York: John Wiley & Sons, Inc.; c1995. 787 p.
7. Volume with a separate title and separate authors/editors for each volume:
Stephens D, editor. Adult audiology. Oxford (UK): Butterworth-Heinemann; c1997. 657 p. (Kerr AG, editor. Scott-Brown's otolaryngology; vol. 2).
8. Chapter in a book:
Author(s) or Editor(s). Book title. Edition. Place of publication: Publisher; Date. Chapter number, Chapter title; p. pages used.
Reed JG, Baxter PM. Library use: handbook for psychology. 3rd ed. Washington: American Psychological Association; c2003. Chapter 2, Selecting and defining the topic; p. 11-25.
9. Reference to a contributed chapter:
Author(s) of Chapter. Chapter title. In: Book editor(s). Book title. Edition. Place of publication: Publisher; Date. p. pages used.
Whiteside TL, Heberman RB. Effectors of immunity and rationale for immunotherapy. In: Kufe DW, Pollock RE, Weichselbaum RR, Bast RC Jr, Gansler TS, Holland JF, Frei E 3rd, editors. Cancer medicine 6. Hamilton (ON): BC Decker Inc; 2003. p. 221-8.
10. Proceedings with a book title in addition to the conference title:
Furton EJ, Dort V, editors. Addiction and compulsive behaviors. Proceedings of the 17th Workshop for Bishops; 1999; Dallas, TX. Boston: National Catholic Bioethics Center (US); 2000. 258 p.
11. Proceedings without a book title in addition to the conference title:
Dittmar A, Beebe D, editors. 1st Annual International IEEE-EMBS Special Topic Conference on Microtechnologies in Medicine & Biology; 2000 Oct 12-14; Palais des Congres, Lyon, France. Piscataway (NJ): IEEE; c2000. 643 p.
12. Report written and published by the sponsoring organization:
Page E, Harney JM. Health hazard evaluation report. Cincinnati (OH): National Institute for Occupational Safety and Health (US); 2001 Feb. Report No.: HETA2000-0139-2824. 24 p.
13. Report written by the performing organization and published by the sponsoring organization:
Sontag ED (Department of Mathematics, Rutgers University, New Brunswick, NJ). Control of nonlinear systems. Final report 15 Mar 2004-31 Jan 2005. Washington: Army Medical Department (US): 2004. 5 p. Report No.: AFRLSRARTR050271. Contract No.: FA95500410172.
14. Report written and published by the performing organization:
Popper SW, Wagner CS, Larson EV. New forces at work: industry views critical technologies. Santa Monica (CA): Rand; 1998. 155 p. Report No.: MR-1008-OSTP. Contract No.: OPA-9215205. Supported by the Office of Science and Technology Policy.
15. Dissertation/Master's thesis:
Author. Dissertation or Master's  thesis title [dissertation or Master's thesis]. [Place of publication]: Publisher; Date. Total pages p.
Jones DL. The role of physical activity on the need for revision total knee arthroplasty in individuals with osteoarthritis of the knee [dissertation]. [Pittsburgh (PA)]: University of Pittsburgh; 2001. 436 p.
Roguskie JM. The role of Pseudomonas aeruginosa 1244 pilin glycan in virulence [master's thesis]. [Pittsburgh (PA)]: Duquesne University; 2005. 111 p.
16. Citation with bibliography in the title:
Khan N, Nakajima N, Vanderburg WH, compilers. Healthy work: an annotated bibliography. Lanham (MD): Scarecrow Press, Inc.; 2004. 376 p. 617 citations.
17. Citation without the word bibliography in the title (content type added):
Grayson L, compiler. Animals in research: for and against [bibliography]. London: British Library; c2000. 320 p.
18. US patent:
Author(s) listed, inventor(s); Patent holder, assignee. Title of patent. Patent country Document type Country code Patent number. Publication date. Pagination p.
Cho ST, inventor; Hospira, Inc., assignee. Microneedles for minimally invasive drug delivery. United States patent US 6,980,855. 2005 Dec 27.
19. Signed newspaper article:
Author(s). Article title. Newspaper title (optional edition). Date;Section abbreviated as Sect. Location (column abbreviated as col. number).
Gaul G. When geography influences treatment options. Washington Post (Maryland Ed.). 2005 Jul 24;Sect. A:12 (col. 1).
Source:
Patrias K. Citing medicine: the NLM style guide for authors, editors, and publishers [Internet]. 2nd ed. Wendling DL, technical editor. Bethesda (MD): National Library of Medicine (US); 2007 [updated 2009 Oct 21]. Available from: http://www.nlm.nih.gov/citingmedicine

He is the section editor of Orthopedics in Epomedicine. He searches for and share simpler ways to make complicated medical topics simple. He also loves writing poetry, listening and playing music.