In the days of a full-blown global pandemic, hospitals all around the world are experiencing a surge in patient inflow. Since the nature of pandemic is so volatile, that the health condition of a recipient can quickly escalate, making intensive care essential for survival, the importance of hospitals in this context has increased exponentially.
While dissecting the centrality of hospitals to form a robust defense line against COVID-19, it is necessary to build the case for the efficient management of medical supplies. There is a strong need to sustain and streamline the supply, inventory, and stock of hospital supplies for numerous reasons. First, supplies are crucial in the instance of an accident or emergency, as ailing patients in desperate need of getting their wounds treated, or limbs examined have to first receive a basic first-aid before they are evaluated for the extent of the damage.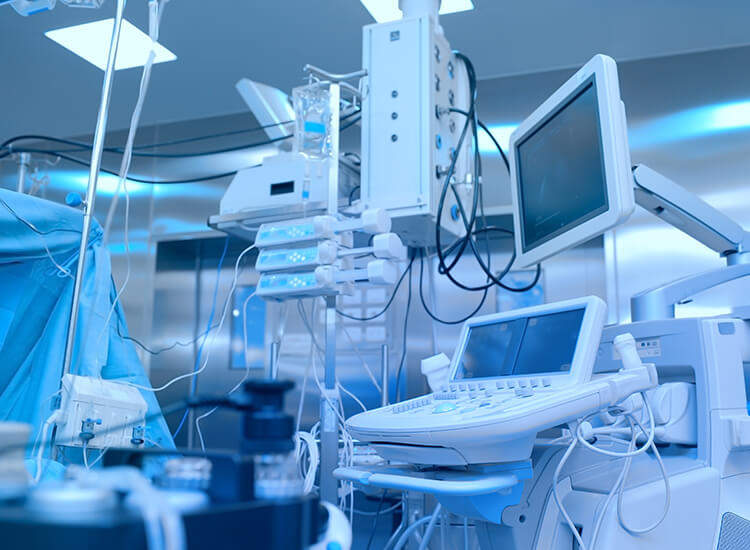 If a hospital suffers from a poor supplies management, then it is highly likely to compromise on its patient care protocols, and this can be devastating both for the wellbeing of the patient, and the image of the institute as a whole. The trend of supplies management is making inroads to almost all hospitals, as is evident from the staggering medical equipment and maintenance service industry that has grown by 1.7%.
When sustaining medical supplies in a hospital, the stakeholders should carefully evaluate the following dimensions:
Coordinate Schedules Of Maintenance
When forming out a structure for the maintenance of medical equipment, it is necessary to coordinate the human resource and assign them specialized areas of maintenance. This is necessary because a hospital boasts a diverse range of facilities, each having its own equipment, manufactured by different vendors. Hence, it is necessary that a maintenance worker hones their craft on one type of maintenance so they can get comfortable with time, and develop expertise.
Get Manufacturers on Board
Hospital equipment is extremely sophisticated. Every device or machine used in the treatment of a patient is formed from thousands of sensitive parts, that can ring fault at any time. There are several key components that even the most senior technicians don't know how to troubleshoot. In this scenario, the purpose of a hospital should be to streamline the downtime and reduce it by getting manufacturer support while fixing equipment. This can be done by either asking for a technician manual that can train the maintenance workers, or calling an engineer of the company that can timely diagnose the problem, and initiate a fix.
Focus On Inventory Management
Developing an inventory management system is crucial to ensure that maintenance of supplies and equipment is carried out in a systematic way. When planning out inventory management, a great start is to classify different tiers of equipment according to their usage, departments and maintenance schedule. After doing this, you can hand over the database to the concerned authority of that department, and also integrate them with a team lead of hospital maintenance. By increasing the number of stakeholders, there is greater accountability, which leads to more effective and effortless maintenance.