Looking for an affordable & reliable online therapy service? Read this Calmerry review to discover the e-therapy platform you may want to use.
Calmerry Review: Chat Quickly with an Online Therapist via Video or Text Messaging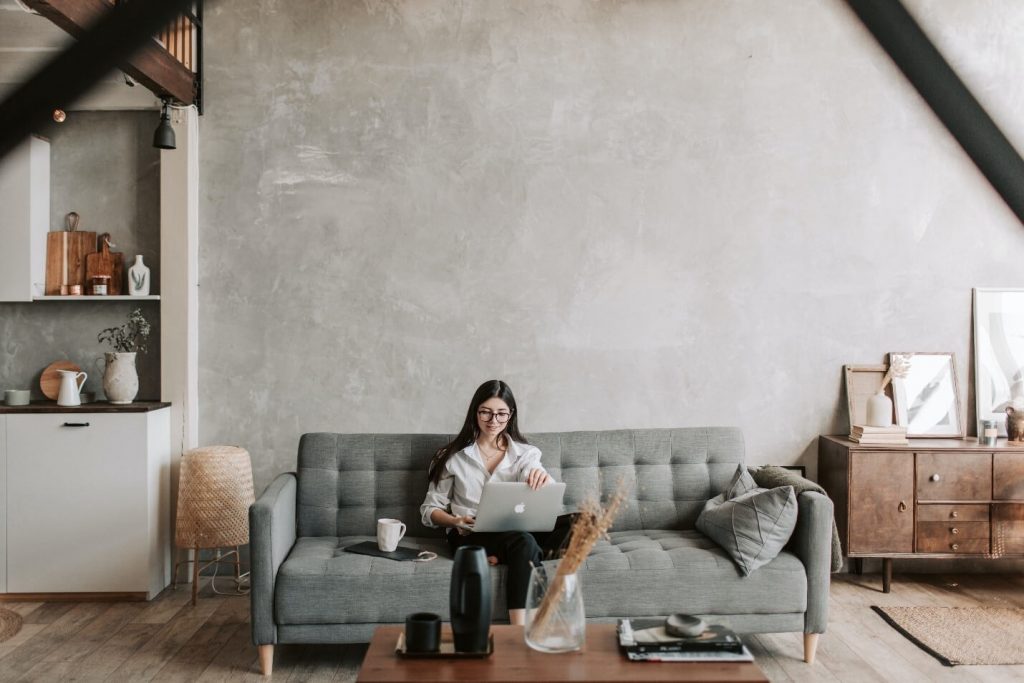 The growing popularity of digital and low cost therapy has led to a mushrooming of hundreds of websites claiming to offer counseling services. Although most of these companies are legit, they differ in terms of the quality of services offered and user experience.
Since we want you to get real help, we have taken measures to provide the information needed for informed decision-making.
Of the companies that offer e-therapy services online, none guarantees that degree of affordability provided by Calmerry. Online, there are tons of positive reviews from previous clients suggesting that it is one of the most reliable for teletherapy.
However, we don't want to take things at face value. To verify whether the company's efficiency reports are legit, we decided to conduct a detailed review of the affordable therapy service. The objective of this Calmerry review is to provide well-researched information for you to decide.
About Calmerry: Key Benefits of the Service
Before we get into the details of what makes the company unique, let us summarize what the teletherapy platform entails. On its website, the company indicates that its mission is to make therapy accessible and affordable to anyone who needs mental health services.
Looking for a low cost therapist who offers competent help?
The Calmerry platform was created to provide support and help people overcome mental challenges due to the coronavirus pandemic. Therefore, the platform's objective is to improve clients' mental health by offering confidential, affordable, and convenient text and video therapy sessions.
The company has hired competent and licensed therapists to provide support through secure and low cost counseling. Therefore, Calmerry is an online platform that allows people to access affordable therapy services without visiting a therapist in the traditional in-office setting.
There are several payment plans. And the client is free to choose one that meets their therapy needs as well as financial ability.
Some of the notable benefits of engaging the Calmerry online therapy platform include:
Impressive affordability for those with a limited budget;
A team of professional therapists specialized in different issues;
Responsive customer support available round-the-clock;
The possibility to benefit from therapy at any time and place;
The possibility to switch therapists without having to pay extra.
Although Calmerry is a relatively new player in the teletherapy industry, it ticks most of the boxes delivering convenient, confidential, and affordable therapy.
What Teletherapy Services Are Offered?
Reports show that mental health issues are on the rise. Traditional therapy is not enough to meet the needs of people. Challenges like location and high pricing take in-office therapy beyond the means of most people who need such services.
This is where the teletherapy services offered by Calmerry become very important. Through video and text sessions, people can engage professional counselors.
How to use the affordable counselor service?
Calmerry works in ways similar to other teletherapy services.
The client is expected to start with a sign-up process that requires providing personal information. Once you have created an account, you will be expected to fill out a questionnaire before being matched with some of the most competent therapists online.
Some of the mental health issues with which you can get help from the Calmerry platform include:
Depression and anxiety disorders;
Chronic stress;
Obsessive-compulsive disorder;
Trauma and grief;
Low self-esteem;
Emotional abuse;
Sleep disorders;
Post-traumatic stress disorder, and many more.
How Competent Are the Therapists?
Before getting teletherapy from any online platform, you have to make sure that there are enough certified therapists to offer competent help. Calmerry has become an instant hit in the e-therapy industry because of its team of diverse and highly qualified therapists.
The online CBT therapy company carefully checks the credentials of professionals working with the platform. It offers one of the best working environments for experts looking to provide teletherapy services. On its website, Calmerry indicates that its objective is to remove all barriers for therapists working on its platform.
Since Calmerry has a skillful and diverse team, expect customized e-therapy. However, note that the quality of the therapy you get from the platform will also depend on how well you cooperate with your therapist.
Try to provide accurate information to get the most out of the mental health treatment from Calmerry. As long as you communicate effectively and relay your concerns as soon as they emerge, you will enjoy e-therapy there.
What Makes Calmerry a Unique Teletherapy Platform?
What is the cheapest online therapy that still guarantees quality services?
We know that you're faced with so many options to choose from. And picking the right website for your mental health needs can be challenging. However, based on our review, Calmerry is one of the most convenient platforms that offer secure and fast access to e-therapy.
One reason why Calmerry continues to be preferred by most clients looking for online therapy is scheduling flexibility. People with tight schedules who cannot attend in-office sessions can benefit from the Calmerry platform's convenience.
The client is allowed to create their own schedule agreeing on it with their therapist. This means that even if you have a tight schedule, you can choose sessions best suited to your work or personal life.
What makes Calmerry the best affordable online counseling platform?
Besides the incredibly affordable pricing, you can get help from your therapist through video calls or text messages. This means that you can choose to communicate through text if you are in a public space and would like some discreteness. If you prefer face-to-face communication, use video.
Also, since there are many competent therapists with diverse backgrounds, you will likely be matched with one that suits your therapy needs.
Is It the Most Affordable Online Therapy Platform?
While there are many benefits associated with Calmerry, what people find particularly fascinating is the affordability. Calmerry has one of the best pricing policies you can find online. With prices for online therapy starting from $45, this is arguably one of the cheapest platforms.
Also, since there are multiple payment plans available, customers can choose those that suit their specific needs and financial abilities. The client's reviews prove that the services offered by Calmerry remain top-notch, despite the low-cost rates.
The Bottom-Line: Should You Choose Calmerry?
Calmerry is still relatively new to the teletherapy industry. However, it has succeeded in becoming one of the most effective providers of mental health services online. The customer support agents are responsive and can be reached around-the-clock. The services are affordable and convenient, and the online therapy prices are affordable.
Also, all the therapists working on the platform have been carefully checked.
So, it's up to you whether to get mental health treatment from this company or not. But we can recommend it as a secure and convenient environment for changing your life for the better. Try online therapy and fill out the survey form!
---
Author
Kate Skurat
Licensed Mental Health Counselor
Washington, United States
Kate has a B.S. in Psychology and M.A. in Clinical Psychology from Pepperdine University and has worked in healthcare since 2017. She primarily treated depression, anxiety, eating disorders, trauma, and grief, as well as identity, relationship and adjustment issues. Her clinical experience has focused on individual and group counseling, emergency counseling and outreach. https://www.linkedin.com/in/kate-skurat-5348381b9/