White Coat Companion is a book that is a guide to core clerkships and USMLE exams. The book is specially talked about by students preparing for Step 2 CK. As I have mentioned in previous articles, unlike Step 1 where First Aid USMLE book forms a great foundation and framework for students to build up concepts and memory; Step 2 CK lacks such resource. During my search for a book on which I can base by Step 2 preparation, again First Aid Step 1 proved to be great resource and next great discovery was "White Coat Companion".
The Book is written by Creators of Boards and Beyond. Dr Jason Ryan, the creator of Step 1 resource was one reason I trusted this book and decided to go with it, and it proved to be a great resource for the final review before exams.
My Experience:
I started with Uworld Qbank and started studying the explanations. But with time, I felt a framework was lacking and pieces of information was not connecting well. It felt more like disorganized data to be memorized and once the information is disorganized, it becomes difficult to memorize. White Coat Companion (WC) provided the framework. Amboss is other resource that is extremely useful, but for those who need hardcopy material for memorization like me, WC is the way to go.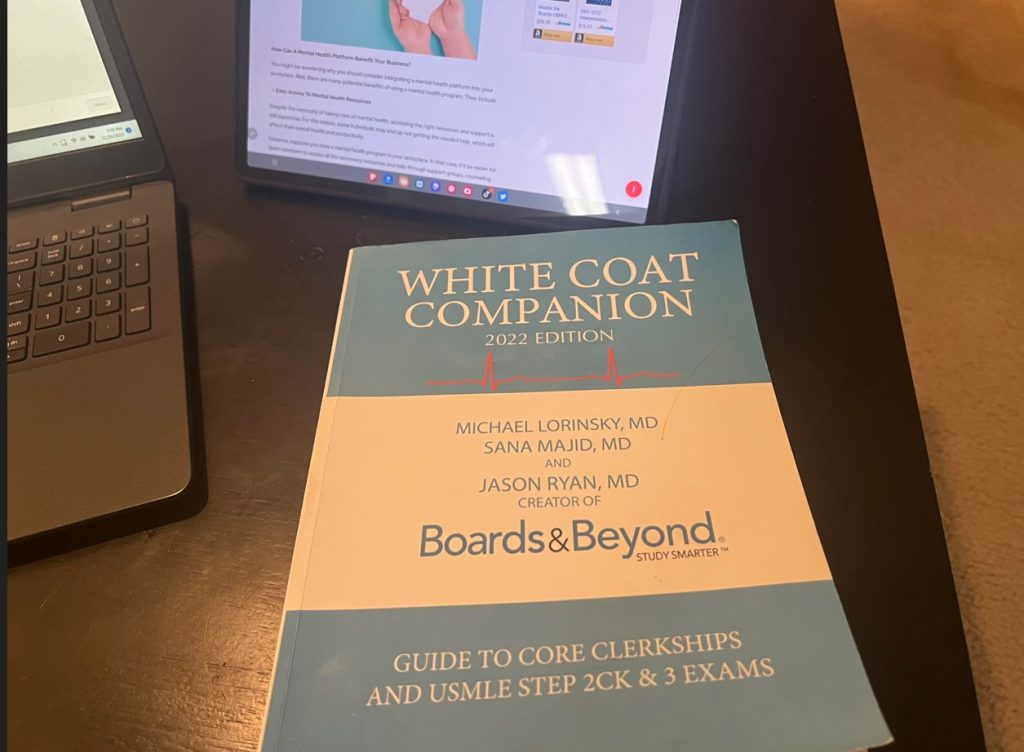 The Major Topics Included in the book:
Cardiovascular
Pulmonary and critical care
Renal
Endocrine
Gastrointestinal
Hem/Oncology
Rheumatology/MSK
Dermatology
Infectious Disease
Neurology
Primary care/ EM
Psychiatry
Pediatrics
Surgery
Obstetrics and Gynecology
Among the topics, CVS, Endocrinology, Dermatology, Primary Care/EM, Psychiatry and Surgery were the ones I felt was most helpful. When combined with Pathology portion of First Aid, it becomes a great duo. Uworld is the ultimate resource, and these will complement one to memorize and learn. Use the Algorithms, Tables, Management portion for the best and do tally it with Uworld as there are differences in some areas. I used WC, during my study phase and once during my revision. Overall, I found the book great for USMLE Step 2.
Cost: Book costs you around 50-55 USD for 2023 edition hardcopy order online. The book is easily avaible from amazon and other sites online for US but I found it is hard to get access to it in South Asia- Nepal, India, Bangladesh.
Edition: 2023 Edition is now available
Do ask your seniors, friends who have been through the phase already and decide your resource. Keeping resources minimal is key aspect during preparation so that you are not overwhelmed by them. WC is definitely one good summarized book and can be a base for your Step 2 preparation.