For the world,  medicine might just seem like a great adventure as shown in Star world serials like Gray's Anatomy, House MD. But, much darker side of medicine are hidden in the wrinkle lines of doctors forehead and crow's feet around eyes that have been born out of experience, age and stress. The most difficult decisions have to be made and everything in medicine are time bound. For a surgeon, to open the Abdomen or wait in dubious circumstances when diagnosis is unconfirmed, for a critical care  physician to declare the brain dead patient or wait for bereaved family to overcome shock and so on. Much of such difficulties have been resolved by protocols in centers but for certain things, a thin line in decision making might make a huge difference.
I am a neonatal intensivist and have to face major decisions regarding daily treatments, interventions, procedures and counsel the parents regarding the babies outcomes, morbidity, duration of treatment needed and regarding every interventions. Many of times, we reference our past experiences and studies to fulfill the queries of worried parents.  But the most difficult decisions are when parents are poor and baby is too sick.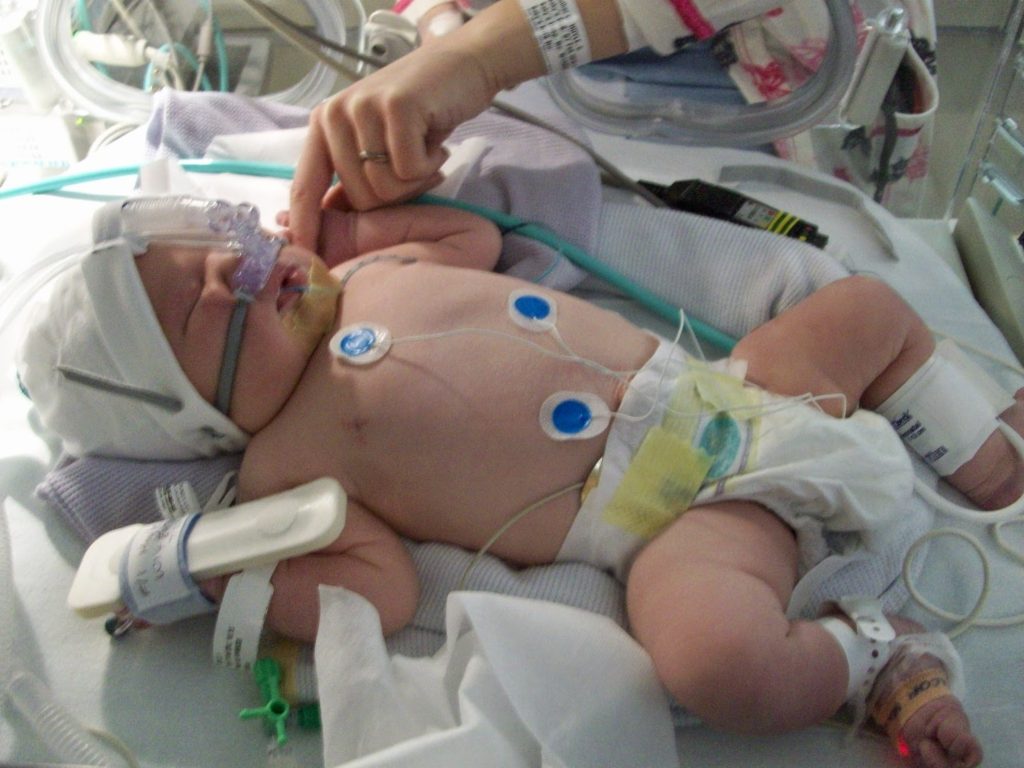 We face a lot of dilemmas. Parents have such queries-
 I am ready to spend everything if my baby will be 100% alright.
 Doctor what do you say, should i continue or discontinue our treatment.
 Will my child have any complications later in life.
Will my baby be normal.
Should I keep my preterm baby in NICU or take him/her home
Answer may seem easy, but it is not easy as it sounds. We are living in one of the poorest nations in the world and our per capita income is $2300 per person per year. The fact comes to nullity when we realize the earning of people here starts from $0. Always making decisions based on profession and ethics might not work here and you will have to come to ground reality that-
There is no government plan to care for baby's morbidity
There is no insurance system to back up the family in need
Selling house for treatment of a sick baby also means seizing opportunity of siblings to live and risking his morbidity and bad future.
Discharging the baby means nothing, if he is not discharged with intact functions so he can live a social life in future and earn his/her own living. I don't flaunt on any baby discharged with such morbidity. Saving a sick or extreme preterm is not the idea, saving him/her intact is the idea.
Finally, are we being too enthusiastic?
Also, the dilemmas are
Baby cannot speak but does it mean he/she doesn't have right to live.
Parents incapable of bearing a child should not have right to give birth to the child?
There is always 10% chance that despite of everything known to medicine, baby can become totally normal.
And most decisions made by parents are based on the path we show them. So which path should I show.
Hypoxic ischemic encephalopathy II and III , a consequence of perinatal asphyxia a leading cause of death in Nepal, is the scenario where the dilemma becomes prominent. HIE III is even easier to decide but HIE II is the thin line with chances of good outcome and the bad, a line between waiting for encephalopathy to resolve or to not wait. We do not have Cerebral function monitoring devices, no any predictors of outcome except few scoring systems. We generally tend to extend the hours for baby with a hope that the baby may show signs of improvement. Many times when parents have asked to take the baby home pulling out of ventilator, by certain alibi we have extended 24-48 hours.
Whom does the child belong to?
Doctor? Family? or Nation?
A generation of differently able and morbid individuals may also set nation back, not just the individual and family. So what is government doing to deal with this issue? because every child belongs to the nation, this is what is conceptualized in Europe.
A good initiative by Nepal government is its idea to reduce Neonatal mortality rate. Neonatal care units are being developed in each zone. But, the government should also make sure that reducing NMR also might mean increase in childhood morbidities and should make a plan to rehabilitate such children at government expense itself. Families in our country will have hard time otherwise. I am very optimistic that the government is finally caring for beings who have no voice to decide their fate, but I also want government to be responsible enough to care for them if the things turn adverse.

MD Pediatrics and Fellowship Neonatology, he chooses to stay anonymous. He often writes his views online as well as share few important topics for medical students, doctors and specially parents. He does research in pediatrics.