IN THE ENDLESS GRASSLANDS, THE BUTTERFLIES WANDER LEAF TO LEAF, SEARCH FOR THE FLOWER, FOR THE MYSTICAL FRAGRANCE. UNDER THE CLOUDLESS LIGHT BLUE SKY, THAT MEETS THE HORIZON NEAR THE END, AND UNDER THE SHELTER OF A BROOK, I SIT AND WATCH THEM PLAY. THE SOFTEST OF THE ZEPHYR FROM THE WEST, BLOWS MY HAIR AND MY VACANT EYES, BRINGS ME BACK TO LIFE FROM MY WORLD OF THOUGHTS. AND I PONDER, WHAT MAKES ME SMILE IS IT MY THOUGHTS OR THE ETERNAL BEAUTY?
This Heavenly glance if captured would be one Magical Portrait. I can feel her here, she's unseen and untouched but she's felt. The portrait is no match to her eternal beauty, her elegance. The setting sun is no match to the blush of her shyness, the grandeurs are no match to the brightness of the pure eyes, the mist of a winter morning is no match to her fairness, the crimson sky of autumn evening is no match to the beauty of her lips.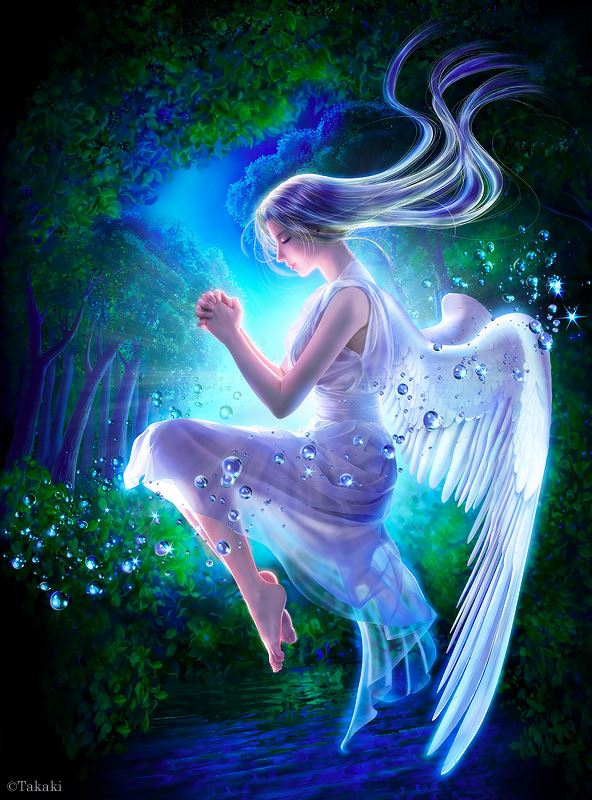 The sound of chirping starlings bring me back to reality, they dance elegantly and proudly, from a dizzy swarm they form textures, arts and patterns. The clarity of the sky contrasts the pattern , I'm hypnotized by the beauty, by the creativity of the nature. I like being lost here, I wouldn't care to be found. I run behind them towards the woods , then meadows and then to the shore of a River as magnificent as Crystal glass born out of the prettiest fall that boast over the Mountain , spreads its vapor like the dress of a Bride and hymns incessantly like a humming bee, amazing me – keeps me gazing like a crazy juvenile. The tall majestic cliff is a home to a thousand shrubs and nest to the birds who fly nearby.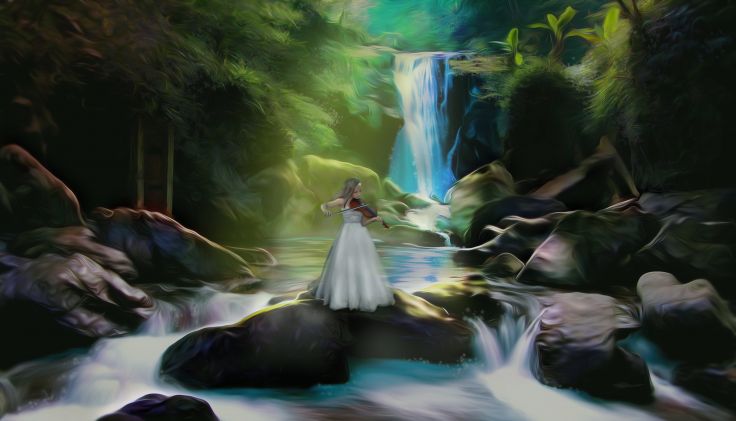 On the other side of the River, I see her play, drenching her feet into the lather of the stream and watches the pisces that swim by her feet. She picks a flowing lotus in a near by stagnation, formed between rocks that have broken from an iceberg. She is happy, she is carefree, she is undisturbed, she is unreachable. She walks like a doe and dances like a Peacock, and she dresses like an angel and sings like a bird. I'm distracted away from the nature, by another yet more precious creation of itself. I watch her play and hear her sing. The musical hymn of the fall, the rhythm of the birds, the whistle of the wind among the woods, enhances her Song and creates a mystic force.

is an MD in Pediatrics (IOM) and a Fellow in Neonatology (GRIPMER). He often writes his views online as well as share few important topics for medical students, doctors and specially parents. He has shared few of his experiences in Epomedicine which might be worthy of a reading. He does research in Pediatrics.